#3964
Naam voor kledingwinkel met accessoires.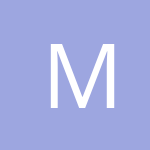 Help!
Wie kan mij helpen aan een leuke naam voor mijn kledingwinkel met accessoires. Het wordt gezellige, stoere winkel voor vrouwen. Een winkel waar men zich op het gemak moet voelen.
(Momenteel heb ik een gecombineerde winkel, maar in maart 2011 ga ik me geheel richten op de verkoop van kleding en accessoires)
Ik wil een hele nieuwe start maken met een nieuwe naamEen vlotte/stoere/grappige/
pak Read more...
Begin
January 2, 2011
Ends in
2011-01-30 11:56:36
11 Designs (9 deleted)
In need of a great design? Quick and custom made?
Start a design contest among 64167 designers!