#10255
Nieuw logo nederlandse vissersbond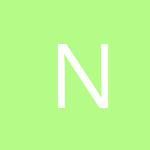 Ontwerp een nieuw/eigentijds logo voor NEDERLANDSE VISSERSBOND (beroepsvisserij, geen sportvisserij!)<br />
<br />
Missie/doelgroep: Wij zijn een belangenorganisatie voor Nederlandse beroepsvissers, eigenaren en opvarenden, in de zee-, kust- en binnenvisserij. Onze dienstverlening is gericht op de duurzame ontwikkeling van de aangesloten ondernemingen (leden). Wij bieden onze leden p Read more...
Begin
July 9, 2013
Ends in
2013-08-07 08:55:05
131 Designs (101 deleted) from 35 designers
In need of a great design? Quick and custom made?
Start a design contest among 64167 designers!