#28748
New logo for solarpaces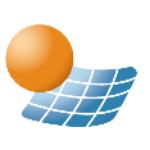 We are seeking a new logo for SolarPACES (www.solarpaces.org) , which is an international network of leading scientific and industrial organizations working in the field of concentrating solar technologies. This network is organized as a so-called Implementing Agreement under the umbrella of the International Energy Agency (IEA, www.iea.org) with the authorization of the governments of the countri Read more...
Status: Money paid back
Begin
August 10, 2015
Ends in
2015-09-21 07:32:49
132 Designs (66 deleted) from 45 designers
In need of a great design? Quick and custom made?
Start a design contest among 64167 designers!