#53780
Name for a dating app - Additional information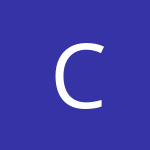 Contest Description
Name for a new social network app for meeting new people around. The app is mix of Tinder and Instagram. But its more like an exclusive location based lifestyle matching app instead of being used for only hook ups in Tinder's case.

The name of the app is currently called Fire.
Website: fireapp.com

We are looking for alternative names since we think Fire is too strong and sounds so dating.

-The name shouldn't sound so dating, instead it should feel more safe and social media platform kind of.
-As the current name 'Fire' it should be easy to say and remember almost on all languages.
Selected service(s)
Namefinding - The designer will deliver:
- Name
Status: Distributed among designers
Begin
April 30, 2019
Ends in
2019-05-07 13:05:18