#52972
Gesucht – Name für ein cloudbasiertes Online-Tool - Additional information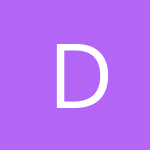 Contest Description
Domains (.de & .com sollen frei sein)

Wir sind ein Unternehmen welches kundenorientierte Softwarelösungen konzipiert, entwickelt und betreibt und suchen auf diesem Wege einen Namen bzw. eine Bezeichnung für ein neues cloudbasiertes Online-Tool. Unser Produkt wird vorwiegend im Call-Center Gewerbe eingesetzt.

Es automatisiert Qualitätsprozesse indem es Audio-Files mit vorgegebenen Kriterien überprüft.

Der Name sollte weder als Marke, Domain (min. .de und .com) sowie auch nicht als Firmenname bereits anderweitig verwendet/genutzt werden sowie auch nicht registriert sein. Sprachlich darf es ruhig Deutsch, Englisch oder Latein werden.

Viel Erfolg bei der Namensfindung!

--------------------------------------------------------------------------------
Domains (.de & .com should be free)

We are a company that designs, develops and operates customer-oriented software solutions. We are searching for a name for our new cloud-based online tool. Our product is mainly used in the call center business.

It automates quality processes by checking audio files with predetermined criteria.

The name should not already be used as a trademark, domain (min .de and .com) as well as not as a company name or trademark. Linguistically, it may be German, English or Latin.

Good luck with the naming!
Selected service(s)
Namefinding - The designer will deliver:
- Name
Status: Finished
Begin
February 21, 2019
Ends in
2019-03-21 14:54:09