#55269
Bedrijfsnaam gezocht voor productie en verkoop race simulators - Additional information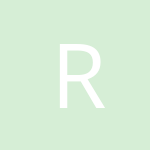 Contest Description
Wij verkopen race simulators waar klanten zelf een stuur en pedalen aan monteren.

We zoeken echter een naam die aanspreekt (beetje stoer is), makkelijk te onthouden is, en die nog niet gekozen is. We dachten bijvoorbeeld zelf aan Apex Sim Racing. (Apex is een race-term voor het aansnijden van een bocht).

Maar helaas Apex sim racing blijkt dus al te bestaan..

Ik vindt het heel belangrijk dat het een makkelijke naam is. Ik wil na sponsoring bijv. eenvoudig gevonden worden.

Edit:
Er HOEFT niet perse Sim of sim race in de naam te zitten. Goede diernamen, racetermen, of iets dergelijks zijn ook gaaf. Ik mis in veel suggesties wat creativiteit.

In de bijlage vindt u een foto van een race simulator.
Selected service(s)
Namefinding - The designer will deliver:
- Name
Status: Finished
Begin
August 12, 2019
Ends in
2019-08-26 23:32:16